Our Services
ERP Software Development
Dreams Creative Studio is a designing segment at Dreams Creation which acts as a single source option for business, educational, industrial and personal printing; and designing the absolute printing needs. Dreams Creative Studio provides professional state-of-the-art designs for variety of products and services.
ERP is usually referred to as a category of business-management software — typically a suite of integrated applications—that an organization can use to collect, store, manage and interpret data from these many business activities.
ERP solutions and development at Dreams Creation provide an integrated and continuously updated view of core business processes using common databases maintained by a database management system.
We use our ERP systems to track business resources—cash, raw materials, production capacity—and the status of business commitments: orders, purchase orders, and payroll. Our customized ERP programs help companies automate, plan, collaborate, and execute their business requirements.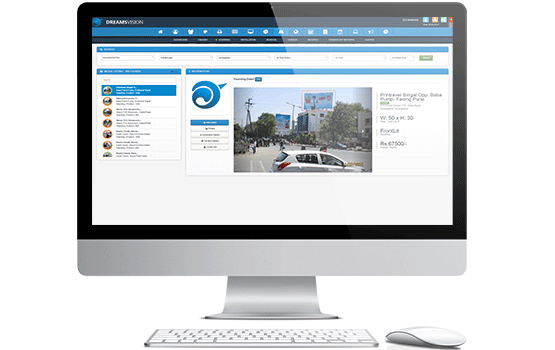 Software development
We believe manual efforts sometimes can cause you a lot of trouble and you might run short of time or funds to cope up with the manual labor. We consider right technology solution if used can come to your rescue to transform your business runs into a smooth functioning enterprise and more secured than ever before with optimized performance. We offer automated though carefully-designed software solutions to manual processes so as to increase the performance and that require fewer resources.
We offer custom and readymade software solutions that are often used to meet your specialized business and personal needs that integrate into your unique environment. At DCS, we proud our efforts to provide you with the latest and the greatest technological measures that help in promoting your enterprise. We understand your specific business needs and are dedicated in developing the right application that suits and meets the ever increasing demands of the progress and that gels your existing environment.
Branding & Advertising
Branding Every business has its targets and desirable goals. Each business activity depends on the sustenance and performance of the business.
Advertising Another major segment where Dreams Creation provides its extensive services is 'Advertising'.
Software
ERP Software Every business has its targets and desirable goals. Each business activity depends on the sustenance and performance of the business.
Web Design & Development We stand tall to our commitment of providing the best possible Web Design and Development with a wide array designs.
Give us a Call
We are dedicated to providing error free services by making the most of our widespread network which would help develop your business entity and be most advantageous to you.